Dopram V – 20 ml (Vetoquinol)
Dopram V is in essence Doxapram chloridrate, a powerful respiratory stimulant.
When administered intravenously, doxapram stimulates an increase in tidal volume and respiratory rate.
It´s use as a stimulant has been extended to the competitive field, mainly in the Middle East, on camels and Horses.
Doxapram V stimulates chemoreceptors in the carotid artery, which stimulate the respiratory centers in the brainstem.
the speed of reaction and the capacity of strength in races, is incredibly empowered.
The excess power of this product must be controlled after being used in the race, products must be administered to lower the pulsations and control the bloodstream.
Composition:
1 ml contains:
Doxapram ………………………………………………….. (as hydrochloride monohydrate) 8.7 mg
Excipient (s):
Chlorobutanol hemihydrate …………………………… 5.0 mg
Pharmaceutical form:
Injectable solution , 20 ml glass bottle
Dose: 
0.35 to 0.43 mg of doxapram per kg of body weight according to: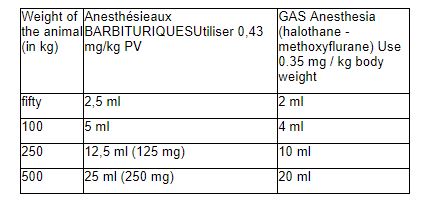 Dose in Race:
This product is prohibited in competitions and is positive doping.

Camel: 3ml to 7 ml IV , before the race
Horse: 5 ml to 10 ml IV , before the Race
it´s recommended to level the horse after running with a mild tranquilizer like Mildec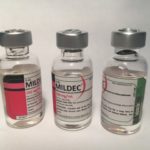 Additional information
Weight
70 g
Dimensions

10 × 5 × 5 cm